The Pediatric Ophthalmology service of Saraswati Eye Care Centre has started with a noble aim of bringing back a smile to a child's face. Over the years the department has grown to be a major referral centre for pediatric eye disorders. At present, this service involves not only diagnosis and management of various facets of pediatric eye disorders like refractive error, childhood cataract, glaucoma, amblyopia, squint, retinal disorders, congenital anomalies etc.. but also adult patients with squint/ double vision problems. The department provides appropriate therapeutic intervention for all stages of retinopathy of prematurity, a blinding disease of the premature newborn.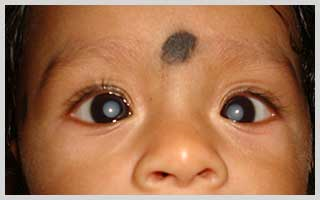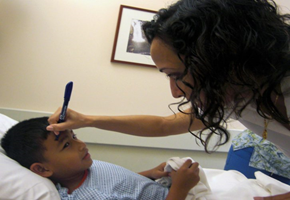 Surgeries
Saraswati Eye Care Centre provides a very child friendly ambience. We have a dedicated, state of art operating room for pediatric eye surgery with microscopes, vitrectomy machines etc.
Various Surgeries

like:

Correction of vertical and horizontal squints.
Glaucoma surgeries like trabeculotomy, trabeculectomy, drainage implants.
Simple and complicated pediatric retinal surgeries.
Cataract (cataract surgery with or without primary posterior capsulotomy and/ or IOL implantation).
Childhood eye injuries.
Minor procedures like foreign body removal and chalazion etc
Using the expertise of excellent anesthesiologists at Saraswati Eye Care Centre, we are equipped to perform ocular surgeries with ease in newborns especially those with multisystem ailments and at a very early age. In short, all the possible diagnostic and treatment facilities are made available to the children of all strata under a single roof.